To do your job well, you need an engine your equipment (and your team) can rely on. Kubota V3 Series diesel engines feature large outputs compared to other engines in their range, making them a dependable choice in powerful performance and reliability.
In addition to being vertical, water-cooled, 4-cycle and ranging from 74.3 to 130.9 HP, key features and benefits include:
Emission compliance. All V3 Series engines are designed to comply with EPA/CARB Tier 4 regulations.
Clean, quiet power. You can count on Kubota engines to be quieter – thanks to our Common Rail System.
Flexibility. V3 Series engines serve a variety of applications across various industries.
Reliability. Kubota engines are built to last. Plus, the highly trained service technicians in our dealer and distributor network are always available to assist.
V3800-TIE4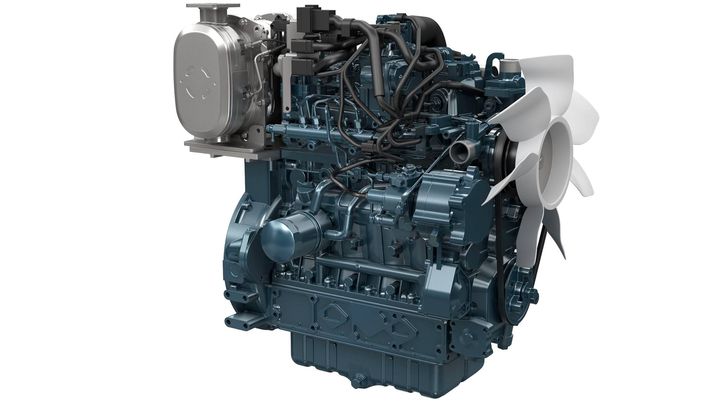 This diesel engine has a rated output of 74.3 HP at 2200 RPM and is a DOC-only model. It is ideal for applications such as pavers, woodchippers and air compressors.
V3800-TIE5
The Kubota V3800-TIE5 engine is available with outputs from 115.9 to 130.9 HP. The aftertreatment for this model includes DOC+DPF+SCR. It is a great engine for your forklifts, pavers, woodchippers and more.
If you want to stay in the know on Kubota engines, parts, generators and more, sign up for our newsletter!