This month, we celebrated the 50th anniversary of Earth Day, a reminder that our responsibility toward the planet's health isn't just a momentary concern. It's an ongoing commitment.
At Kubota, we put that commitment front and center through the phrase "For Earth, For Life." Each day, we pledge to create products that perform at the highest level for our customers while being friendly to the environment.
Here are a few ways we put that into practice.
Meeting emissions regulations
Our organizational commitment to the environment begins with our Engine Product Environmental Management Section (EPEMS). This unit was created to work exclusively on environmental issues, gathering emissions regulations information from across the world, analyzing it, and sharing it throughout our company. We then take that knowledge forward with us through every stage of development.
Once we build our engines, they are then tested in Kubota's quality inspection facility. Newly developed engine models must first pass certification tests for all existing emission regulations before moving to mass production, and regular sampling inspections ensure that we're living up to our commitments.
Engine design
Meeting these demands means meeting a design challenge – one that we're absolutely up to. We utilize a variety of technologies to build engines that meet emissions requirements, including a common rail system, an electronic fuel injection system, an exhaust gas recirculation (EGR) device and a diesel particulate filter (DPF). We also used our own Three-Vortex Combustion System using technology developed right here at Kubota.
In addition to helping meet emissions requirements, these design steps also help create quieter, more fuel-efficient engines without sacrificing anything our customers need to build their products.
Steps for the future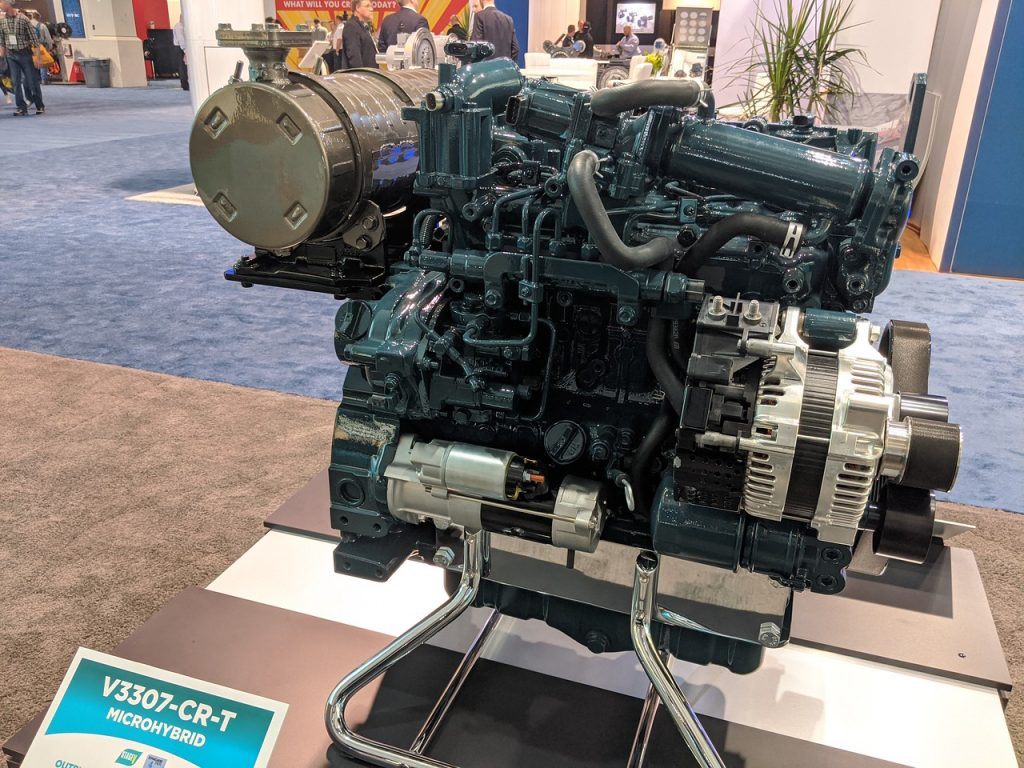 Just as our commitment to the Earth doesn't stop, neither does our sense of innovation. We recently debuted our micro-hybrid technology, which uses electric power to provide a power assist when engines need it most. This provides fuel efficiency and a lower profile engine without sacrificing power. Of course, electric power also means reduced emissions.
To learn more about our emissions compliance, or anything else about Kubota engines, contact your nearest distributor or dealer. They'd be happy to tell you more.