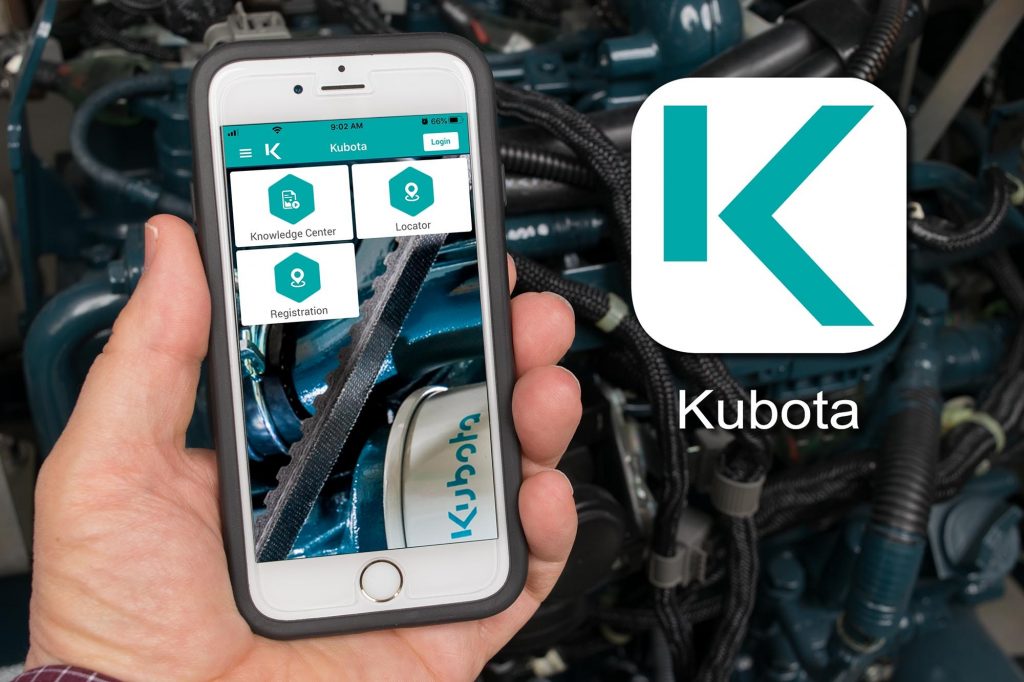 The problem: You're in charge of products powered by Kubota engines every day. Finding service and resources can cost you serious downtime, which cuts into your bottom line.
The solution: our new Kubota service app. It puts vital resources right in the palm of your hand and helps connect you to dealers, speeding along your repairs and getting you back to work.
Here's what the app can do for you:
Product Registration
Registering your engines is quick and easy thanks to a simple barcode scanner. Registering your product allows your servicing dealer to expedite repairs and ensures that replacement components are on hand when you need them.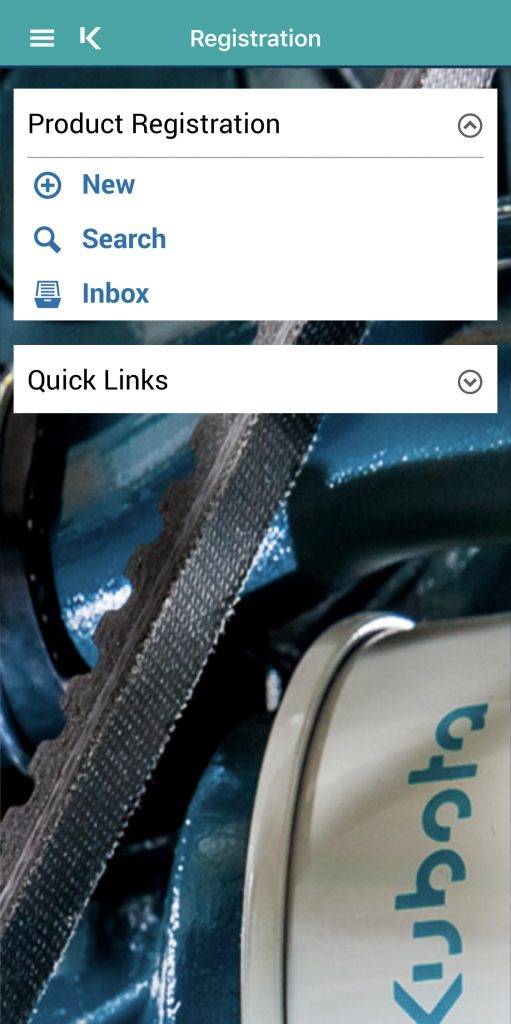 Dealer Locator
If the job takes you a state or two over and a situation arises, where can you turn? Our dealer locator allows you to easily find location and contact information for your closest Kubota Servicing Dealer, meaning support is just a few taps away. Finding someone to answer your questions and address your concerns has never been easier.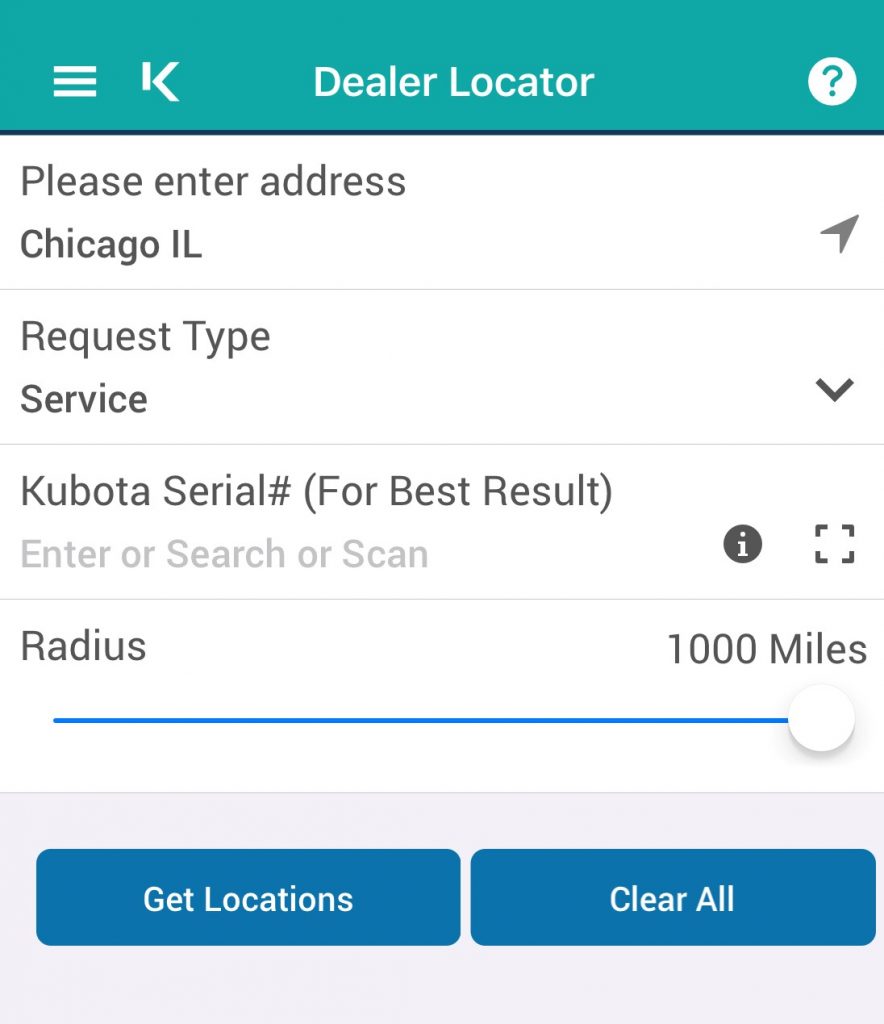 Knowledge Center
What if you need to troubleshoot before finding service, or simply find the maintenance schedule? The app's Knowledge Center allows you to access operations manuals, service schedules, and product warranty information.
If you work with Kubota engines, our new service app is the perfect companion for you. Download it on the Apple or Android app stores today and check it out.