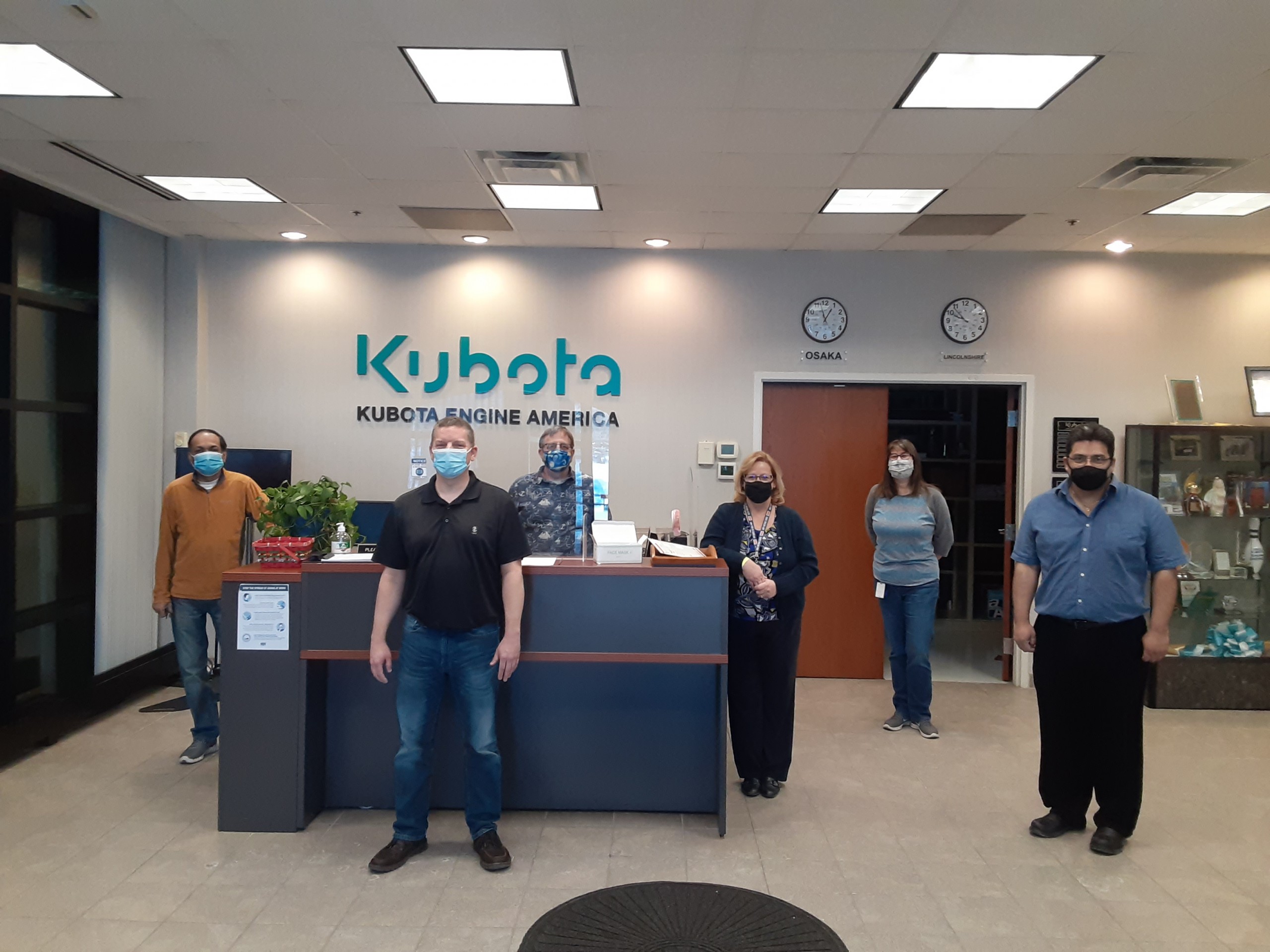 The COVID-19 pandemic changed our way of life in March 2020. As the world tried to maintain some sense of normalcy, Kubota Engine America's primary concern was the safety of our people. We took every precaution to prioritize the health and well-being of our employees, customers, distributors, colleagues and community. Our dedicated task force of executives monitored, addressed and mitigated risks presented by COVID-19 to the best of our abilities, following guidance from the Centers for Disease Control and Prevention (CDC), World Health Organization (WHO), and local, state and federal agencies.
While our normal everyday activities were halted, Kubota Engine America understood that we needed to continue to power America through this trying time. Kubota Engine America placed a heavy emphasis on:
Continuing business with caution and safety measures
Business was never halted, ensuring our Kubota Engine America customers had access to the engines, generators, parts and services needed to continue powering their industries and communities. We continued collaboration with our OEMs, distributors, dealers and business partners making any and all necessary adjustments with care, extra caution and reason.
Conducting business virtually
Kubota Engine America prides itself on its longstanding and personal relationships with its OEMs, distributors and dealers. For everyone's safety, we changed how we did business by offering personal support virtually through one of the world's most challenging times. Our teams traveled when allowed and followed guidance from the CDC, WHO, federal, state and local agencies to support our customers.  Alternatively, we creatively met the needs of our employees, distributors and OEMs through virtual interaction as well.
Limiting contact
We immediately limited access to our location and established remote work for many of our employees. Kubota Engine America understood we had to keep our customers performing at the highest level to keep the world powering forward. To best support our distributors, dealers and OEMs, Kubota Engine America offered the highest quality of service with all safety measures in place, maintaining our warehouse turnarounds within our standard range. We continue to provide the service from our Engine and Parts Sales, and Engineering and Service teams to continue powering America at full force.
In the new year, we continue to proceed with caution and our number one priority is your health, safety and your business. We'll do everything in our power to keep up the outstanding, uninterrupted service safely.