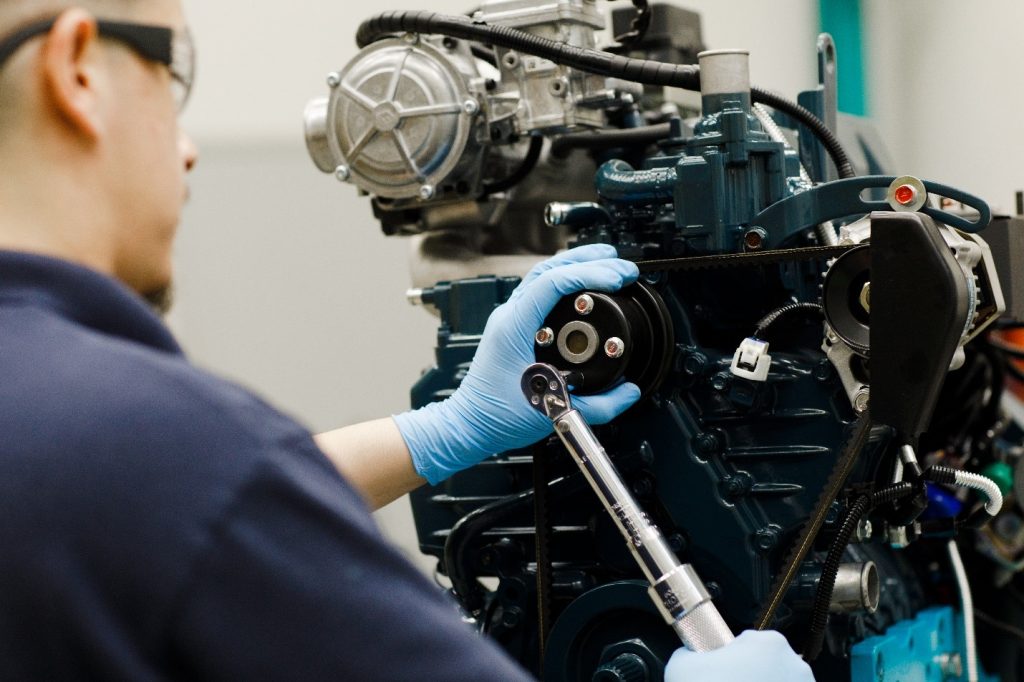 On paper, your latest model looks great. It has the features your customers want. It can do a few new things while promising the same performance users have come to count on. It'll look great next to your competitor's design, too.
There's just one problem. Your redesign shifted your layout. Maybe it calls for more power in a tighter space. The engine you've been using just won't cut it anymore.
That's where Kubota engines come in. Our engines are designed for performance, yes, but they're also designed for flexibility. They can be modified to fit your application and are thoroughly tested to maintain the performance they were designed for.
Here's how we do that.
We start with you.
We start by matching you with the right engine for your needs. We'll go through the power demands of your application, the emission standards you'll need to meet and any other factors that you need to account for.
From there, we'll look at the placement of components like the engine oil pan, which needs to fit your machine to meet specific ground clearance. We'll look at a flywheel and flywheel housings that meet your PTO requirements. We'll take a look at different manifold configurations and offer fan spacers as needed for clearance of moving parts. These steps ensure that your engine will fit into the space that you're working with in your design.
If there are any other requirements, we'll work with you to make sure we find a workable solution for your application.
We back it up with testing.
Once we have an engine in place, we take your unique build through a series of tests. We run engine performance and check various items to make sure your build can withstand the demands your product will be put under.
We can also test for the extraordinary conditions your engine may face. Our cold chamber allows us to test the engine in -40 degrees Celsius ambient temperatures to make sure the engine will start and operate at these extreme conditions without any issues.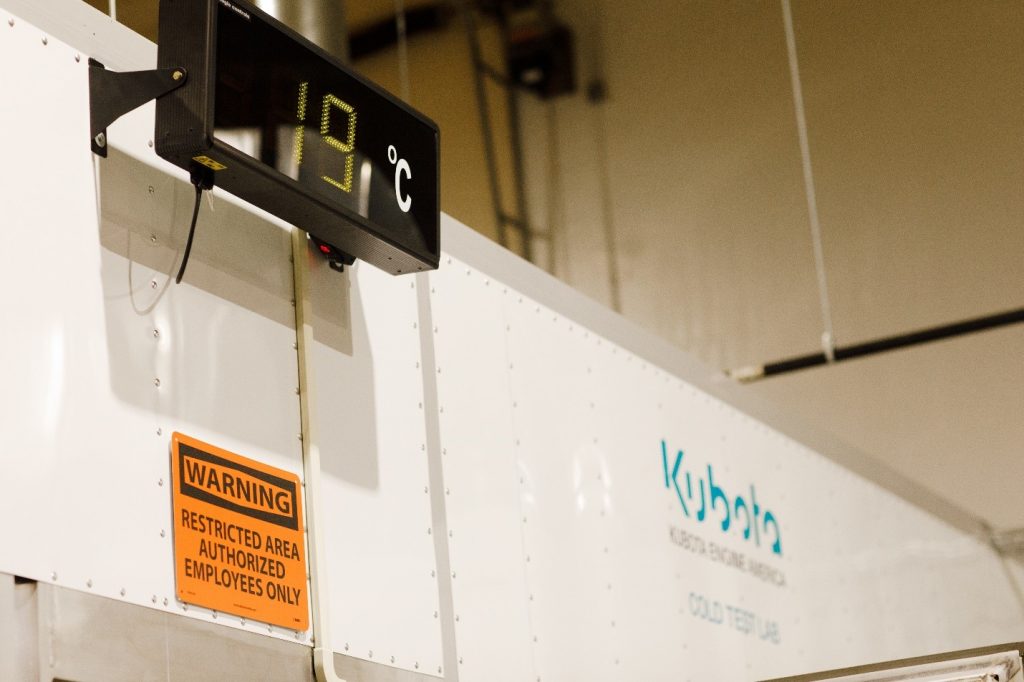 We can also conduct continuous durability testing on your engine to ensure long term durability and high performance. As we go through this process, our highly skilled technicians and engineers monitor the data to ensure the engine is running as expected.
Catching any issues early means your product will provide consistent, exceptional performance and save on costly warranty or maintenance problems down the road.
We want you to have the best engine for you.
We do all of this for one simple reason: our commitment to quality. Even with the fast pace of technological change, engines remain the most important component of modern machines. Your customers rely on your machines for their livelihood, and we want your machines to rely on dependable engines.
Ask your Kubota engine distributor for more details on how we can set up the perfect engine for you.