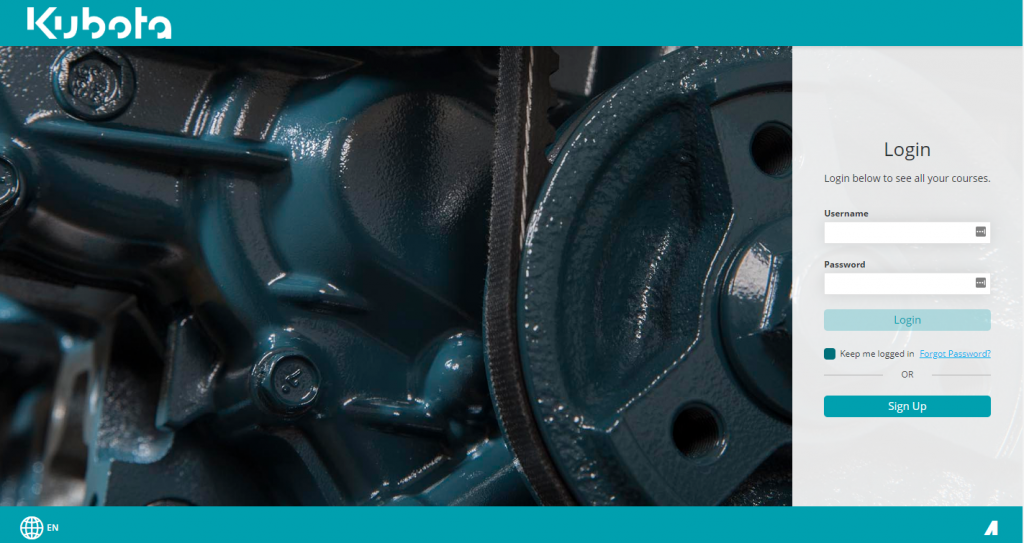 With the onset of social distancing, it's become clear that the ability to learn new information in a remote setting isn't just convenient. It's necessary.
That's why we recently upgraded our Kubota Engine Academy with a new online learning management system using feedback from our network of distributors and dealers. Now, you'll be able to get the knowledge you need easier and faster, which will allow you to service Kubota engines more efficiently.
What can you expect from this new system? The new system is cleaner and easier to navigate, so it's easier to get to where you need to go or pick up where you left off.
Also, managing users is now easier for our trainers and those managing our learning modules. That means a smoother experience as you move between training modules. Our trainers now also have a bit more leeway in creating training modules, which allows more flexibility in tailoring training sessions to your set of needs.
This new system also adds better reporting for all admins. Now it's easier for them to see who has gone through specific trainings, who needs to complete certain trainings, etc. This gives them a better idea of what the overall need for training is and helps them build in efficiencies.
What hasn't changed with this new system is our commitment to giving you the best resources possible so you can master new skills and make better engine repairs. That means fewer errors and better efficiency in your shop, which translates to better customer service and satisfaction.
You can check out the new e-learning module here. The training offered is primarily for dealers and distributors. For more details about Kubota Engine please contact kea_ex.academy@kubota.com.