CON-EXPO was a big moment for Kubota Engine America. We unveiled our exciting new S7509 engine, rolled out more information on our microhybrid engine, and showed everyone our new service app. (You can read more about our CON-EXPO experience here.)
Our presence at the show didn't stop there, though. Some great companies featured products powered by Kubota, showing that our engines have a wide variety of applications and give our customers industry-leading reliability and emissions compliance.
Here are a few of the Kubota-powered products that took the stage at CON-EXPO:
Product: Genie S-60 J telescopic boom
The S-60 J is designed to provide work-at-height access in a variety of applications, including general construction, maintenance, inspection and painting tasks. It has a 660-lb. platform capacity, allowing for two occupants and their tools. It's compact and low-weight, too, allowing rental companies to save on shipping costs. The S-60 J uses the Kubota D1105 and D1803 turbo engines.
For more info, visit the Genie website.
Product: Ammann ARX 45-2 trench roller
The ARX 45-2 features a maintenance-free articulated joint for quick drum adjustment. It can also adjust to offset rollers that make it easier to work closer to obstructions, like curbs. These adjustments can be made easily by operators. It also has reduced sound levels to improve operator safety. The ARX 45-2 runs the D1803 turbo and V2403 engines.
For more info, visit the Ammann website.
Product: Morooka MST1500VDR rotating rubber track carrier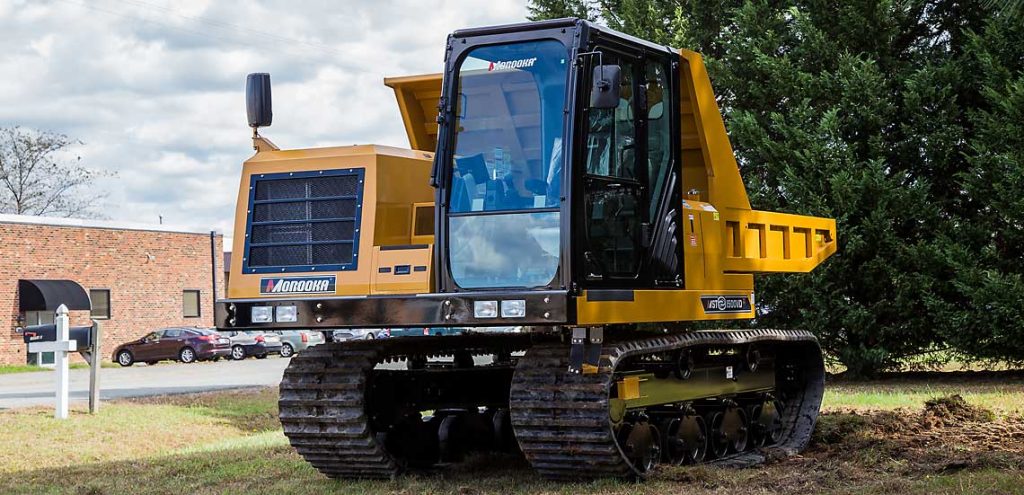 The MST1500VDR combines a top-selling rubber track carrier with a 360-degree rotating structure that allows users to deliver a load without spinning the undercarriage. Its on-target side-sump accuracy allows operators to deposit spoil exactly where it is needed.