Why become a Kubota engine dealer?
Becoming a Kubota engine dealer provides your business with access to our global network of industry-leading products and product support services. Kubota is ready to ensure your business is successful with established training and parts programs to get you started on the right track. We empower your team with the necessary tools to grow your customer base.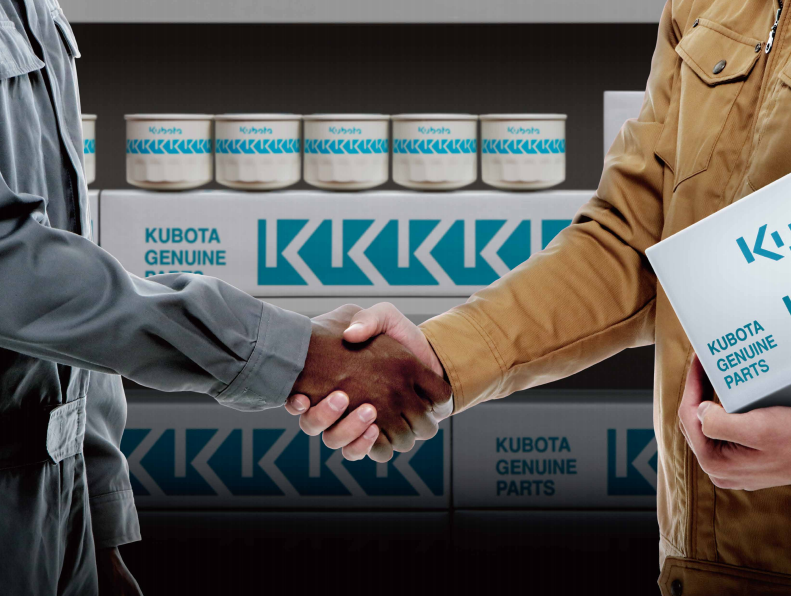 The ability to repair a problem quickly is what sets Kubota apart from the competition. With support from your local Kubota engine distributor, you're empowered to provide the most reliable customer service.
Are you ready to explore a new business opportunity? Here are the unique benefits of becoming a Kubota engine dealer.
You become the qualified expert.
Factory training is provided through the Kubota Engine Academy. (Read more about classes here.)
You will have access to engine repair information, manuals, illustrated parts lists, diagnostic tool software and other resources through the Kubota Engine Integrated Service System (K-ISS).
You will expand upon your own service business.
Servicing Kubota products means entering a market of over 3 million engines in hundreds of different applications.
Applications powered by Kubota will be directed to you for service.
You will gain access to over 18,000 active Kubota service parts.
Every step is supported by Kubota Engine America.
You are recognized as the leader and an official member of the Kubota service network. Becoming a Kubota dealer also provides you with access to the distributor in your area, providing you with engine diagnostic and parts expertise.
Kubota will:
Ensure all parts and technical knowledge are available for the products you are servicing.
Connect you to a dedicated distributor that allows you to leverage your strengths and repair your customer equipment with minimal downtime.
Support your business both technically and physically with immediate electronic supporting documentation.
Supply the parts required to fix any product.
List and promote you on Kubota's dealer locator, driving business to your facility.
How to become a Kubota Engine America dealer
If you would like more information on how to become a dealer, please visit https://www.kubotaengine.com/company-profile/contact-us/.