The Kubota Service App has been available since early 2020 and has been helping people like you decrease downtime ever since.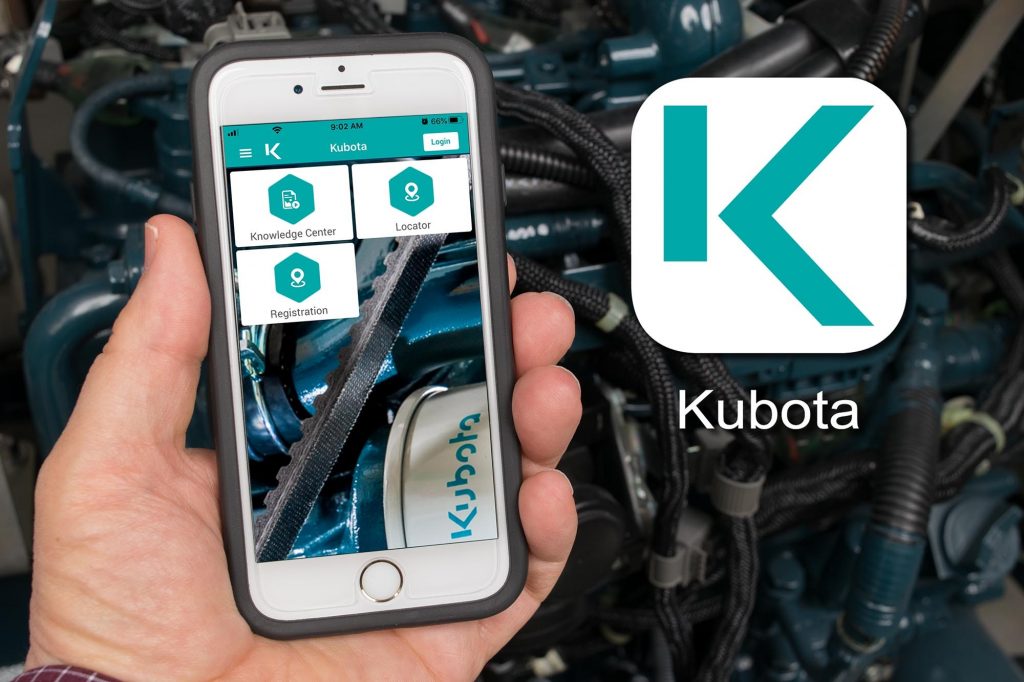 How does it work?
The app puts vital resources right in the palm of your hand by connecting you to dealers, speeding along your repairs and getting you back to work. Key benefits include:
Dealer Locator. If you frequently travel with your equipment, this feature allows you to easily find the location and contact information for the closest Kubota servicing dealer.
Knowledge Center. Operator manuals, service schedules and warranty information are all stored here – troubleshooting questions has never been easier.
Why should I register my engine(s)?
Registering your product allows your servicing dealer to expedite repairs and ensures that replacement parts and components are on hand when your engine needs them. Ultimately, it prevents maintenance time from cutting into your bottom line.
How to register equipment:
To register a single engine, tap on the "Registration" button and use the app's barcode scanner. Looking to register multiple engines? Visit our registration page, fill out the appropriate forms and log in to your account.
If you work with Kubota engines, our specialists recommend downloading the app and registering your product(s) for free. Find it for free in the Apple or Android app stores.