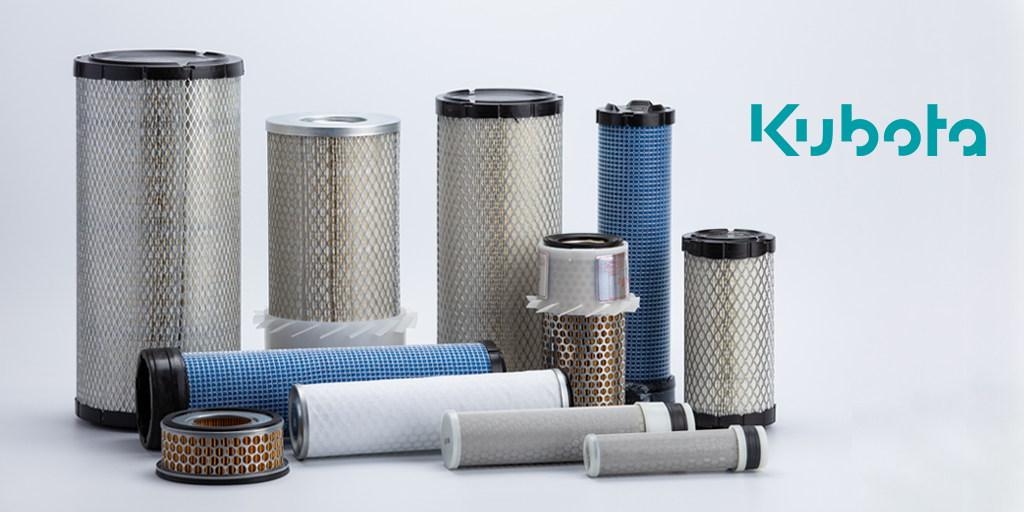 An engine's performance is only as great as the sum of its parts. That's why we recommend protecting your engine with Genuine Kubota – these are manufactured to our standards and ensure consistent output.
Air filters are an important component of your engine. Genuine Kubota air filters give your engine the critical protection it needs from unwanted particles entering the air intake.
Air filter FAQs
What benefits come from using Genuine Kubota air filters?
At Kubota Engine America, we believe you should never settle for less protection when it comes to parts. Using a high-quality Kubota Genuine air filter helps your engine perform at its best. You will also spend less money on fuel and save time on maintenance in the long run.
How often should air filters be replaced?
Replacing air filters depends on the type of environment your engine is working in – if your jobsite is on a dusty dirt road, the filter will need to be replaced more often.
Our service experts recommend checking the cleanliness of the air filter and replacing it whenever it appears dirty. This may occur once a year or once every few months.
Why are Genuine Kubota air filters so important?
Contaminated air isn't productive for anything, including your engine. These impurities can worsen its combustion process and introduce abrasives that will cause premature wear to the engine, cutting short its service life.
Where can I order Genuine Kubota air filters?
Visit https://www.kubotaengine.com/parts-service/ to learn more and order parts from an authorized Kubota distributor near you.
Do you have more questions for us? Send us a message. We're glad to help.